Whitney Point Transportation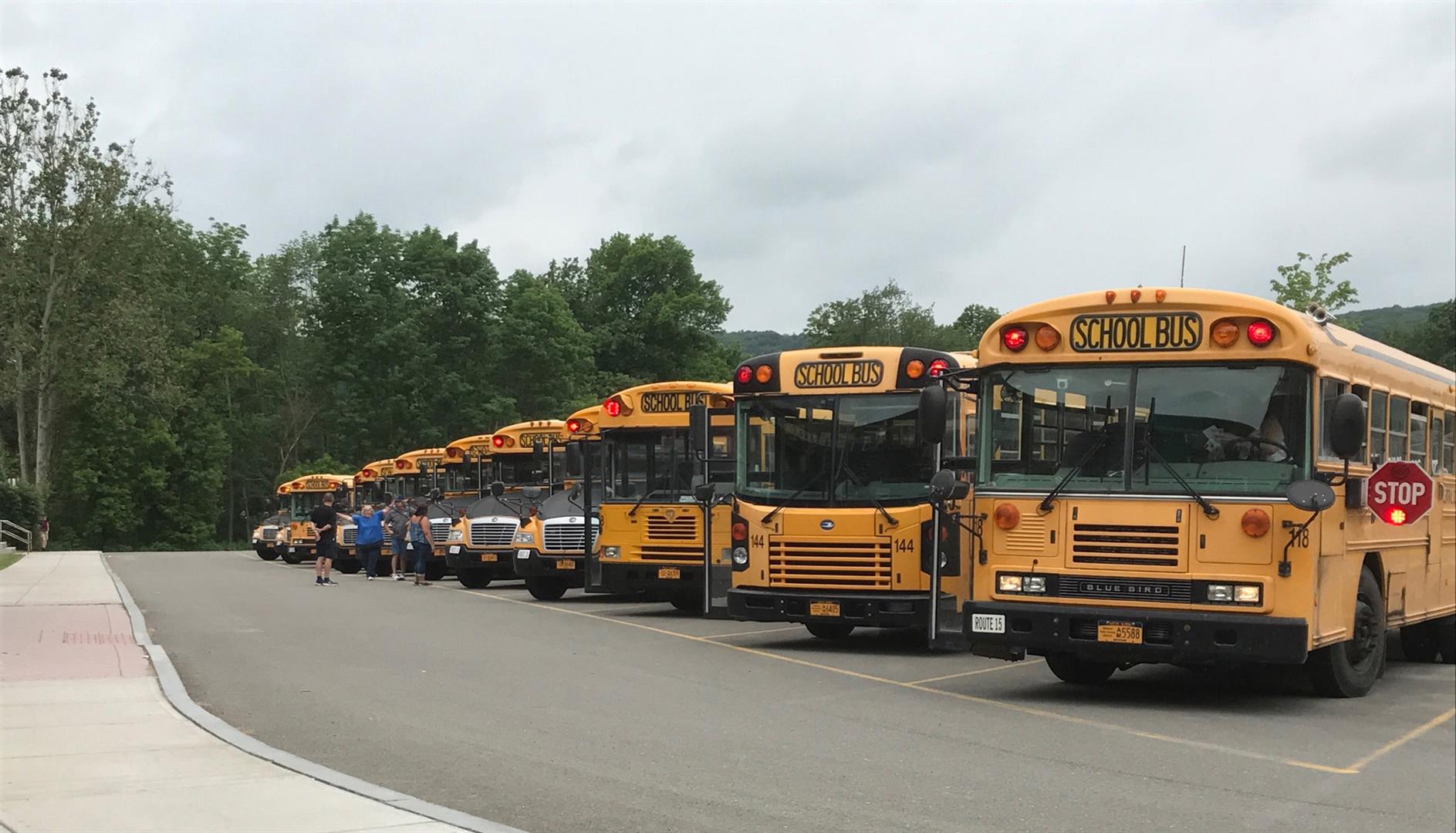 The Whitney Point School District has 26 regular bus runs. In addition, there are five specialized runs (BOCES placements, special education placements) using vans. Our transportation fleet includes 34 large passenger buses, one SUV, one suburban, one car, six standard vans, and four handicapped-accessible vans. Spare vehicles, being a necessary part of the fleet, are used for sports trips, field trips and rotating other buses through regularly scheduled maintenance. The district replaces several vehicles each year as part of its replacement schedule. Those replaced usually around eight years old and have logged 100,000 miles or more.
Did you know?
Our bus fleet logs around 480,000 miles a year.

The buses make approximately 1,506 stops each day.

Drivers are required to be 19A certified with a CDL Class B license with both passenger and school bus endorsements. All drivers must have annual physicals, must submit to random drug and alcohol testing, receive biannual refresher training, and must pass a road test every other year. - Each bus goes through a 200-point DOT inspection twice a year. Our DOT approval rate is has been holding at 99% (an excellent rating is considered to be 90% or higher).

Robert Wolf
Supervisor of Transportation
10 Keibel Road
Whitney Point, NY 13862
(607) 692-8227 or 8230
rwolf@wpcsd.org
Downloads