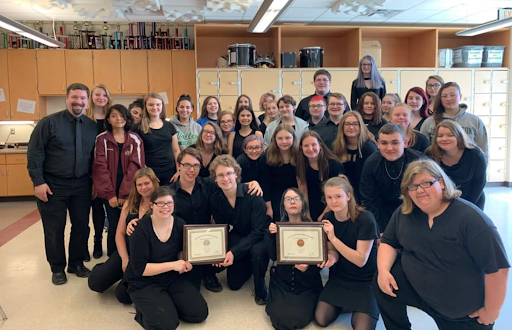 The Whitney Point High School Chorus performs throughout the district and community each year under the direction of Mr. Jones.
The HS Concert Chorus puts on a Winter Concert and Spring Concert each year. In addition, they perform in Cabaret and prepare to participate in the NYSSMA Major Organization Festival.
Every other year, the HS Concert Chorus travels to competitions and performances across the east coast including Virginia Beach, Orlando and New York City.
HS Chorus students also have the opportunity to join the HS Select Chorus. The Select Chorus performs at various events in the community and also prepares for adjudication at NYSSMA Majors.
High School Chorus Photo Gallery