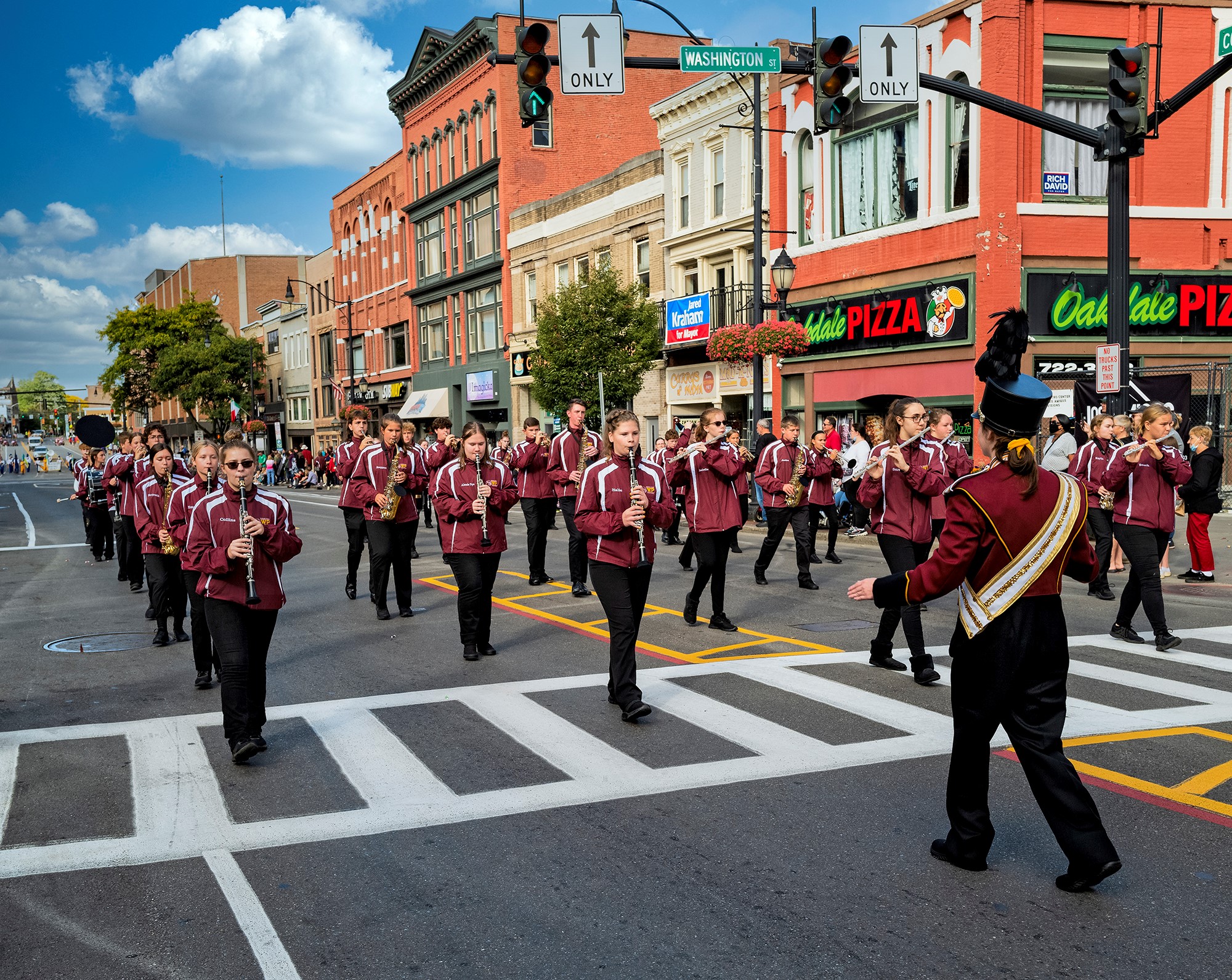 Columbus Day Tournament of Bands 2021
The Whitney Point High School Band performs throughout the district and community each year under the direction of Mrs. Williamson. While many of these performances include all members of the band, students have the opportunity to perform in small chamber groups at various events.
The HS Pep Band performs in the stands for the home football games with a special performance at the Homecoming game. In addition, the marching band competes in the Columbus Day Tournament of Band in Binghamton, NY.
The HS Concert Band puts on a Winter Concert and Spring Concert each year. In addition, the band will often also have a Halloween Concert, a Music in Our Schools Month Concert and the annual Ice Cream Social.
The HS Band travels each year to competitions across the east coast including Virginia Beach, Boston and Orlando.
HS Band students have the opportunity to join the HS Jazz Band or Saxophone Ensemble in addition to other chamber ensembles depending on student interest.
High School Band Photo Gallery