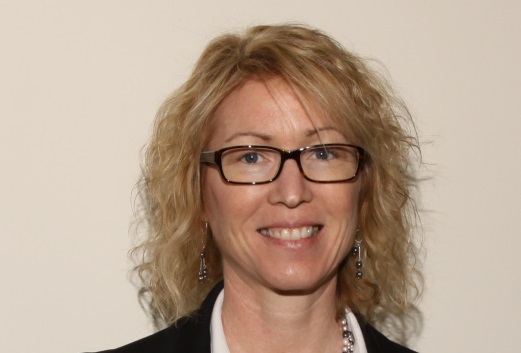 WPCSD Superintendent, Jo-Ann Sexton
Jo-Ann Sexton began her tenure as Superintendent of the Whitney Point Central School District on July 1, 2021 after serving as the district's Assistant Superintendent for nine years.
She joined the district in 1989, holding the position of school counselor for 17 years, assistant principal for two years and director of special services for three years. She served as Assistant Superintendent under Dr. Patricia Follette, who retired in June 2021.
Ms. Sexton holds a bachelor's degree from Binghamton University, a master's degree from the State University College at Oneonta and is currently completing her doctoral degree at Binghamton University.
Messages From The Superintendent
August 28, 2022
Dear Whitney Point Families,
I hope that you all have had a wonderful summer and that you are enjoying this last stretch before we start the new school year.
We are closing a summer that saw many fun and enriching learning opportunities on our campuses. I hope that all involved found them rejuvenating.
After these last few years of out-of-the-ordinary events that affected how school has run, our theme this school year is Returning to the Point: Learning. Our purpose as a school district is to make sure that every student receives a high-quality education in a safe and supportive school environment. This year, we intend to simplify things with clear messages to make sure we all have the same understanding and can work together to avoid things that provide distractions to learning. We have gained insight about much in the last few years regarding what is helpful and what makes it more difficult for students to learn, so we are asking for your partnership in reinforcing with your children what the expectations are for school.
Please help us by emphasizing with your children that the purpose of going to school is to learn as well and as much as is possible. Learning and growing is a joy and it is key to reaching potential.
Over the last few months, we received input from students, staff and families, brought together committees to reflect on some of what was occurring in the school setting that was interfering with learning, and we then developed some clear expectations for the 2022-2023 school year.
We realize that cell phones have become a huge part of everyone's life and that families use them as part of their vital communication. They are, however, a considerable distraction to learning during the school day. As a result, we are starting the year with very clear expectations for cell phone use. Cell phones need to be away during all instructional time. Because we know they have become important for family communication and planning, cell phones can be checked at designated times during the school day. If parents/guardians need to speak to or get a message to their child in an emergency, please call the main office in that student's school building and arrangements will be made to get them connected to their parent/guardian.
Many things in life require dressing in a particular manner. As adults, we may dress differently when we are home or at a social event than we do when we go to work, to a house of worship, or for a serious and special event. Dressing for school as a learner is also an important part of keeping the emphasis on getting a high-quality education. We are simplifying our dress code to focus on respectfulness and safety. Please note that students are expected to come to school wearing tops and bottoms that are modest and cover their core torso. Students need to always wear shoes that will enable them to move around the school building safely. Special shoe wear is expected for some classes and activities including physical education, athletics, recess, field trips, and sometimes technology. Hooded tops are permitted but students will need to keep hoods down for safety reasons. Please take time to thoroughly read the handbook for your child's school so that you can understand the details of all expectations.
Some other changes for this school year include:
• The return to an "activity period" after the school day and before athletics begin to ensure that middle school and high school age students can get help and have time for schoolwork.

• A new platform for lunch accounts https://www.rockoncafe.org/Downloads/EZSchoolPay2022.pdf

• Investment in technology for our buses that will enable families to have an app for tracking bus progress to know when to be out for the bus (more information coming soon)

• A new platform for our website with an accompanying new app https://www.youtube.com/watch?v=n0l-1v_THwg

• A new emergency messaging service to ease communication to families. Please notify your child's school whenever phone numbers change.
Additionally, we have some changes and new personnel on the WPCSD administrative team. In Whitney Point High School, Mrs. Hawley is the new principal and Ms. Burdick is the assistant principal. In addition, Mr. Sweeney has moved to the TRA to take over the leadership of that school and during the year last year, Mrs. Prokop became the assistant principal of the CEA.
Also worthy of note is that we are starting the school year with new guidelines for the management of COVID which will provide for a much more back-to-normal school experience. Please be on the lookout for some separate information with more details on the requirements should anyone test positive for COVID.
We are excited to see all of your children back to learning in school starting on September 8th. Have a wonderful last week of summer!
Jo-Ann Sexton, Superintendent
Previous Communication
Letter to Families December 14 2022
Letter to Families COVID Procedure Update September 2022
Letter to Families End of School Year 2022
Letter to Families May 25 2022
Letter to Community Vote Counts Update
Letter to WP School Community Vote
Letter to Families About Cold Weather
2021-2022 COVID Related Communication
Letter 3/11/2022- Exposure Notification Procedures
Letter 2/27/22: Masks will be optional beginning Wednesday, March 2
Letter 2/21/2022 - Letter to Families
Letter 2/9/22 - Update on mask mandate
Letter 1/25/22 - Additional update on mask mandate
Letter 1/25/22 - Update on mask mandate
Letter 1/9/2022- Updated NYS Quarantine/ Isolation Guidelines
Letter 1/4/2022 Update on Test To Stay
Letter 1/3/2022 COVID-19 Test Kit Availability- Please Sign Up
Letter 12/30/21 - Families return from winter break update letter
Letter 12/19/2021 - Families- Pandemic Update Letter
Letter 9/8/21 - Families, Students, Staff and Community
Letter 8/22/21 - COVID Prevention & In-Person Learning