Whitney Point CSD Board of Education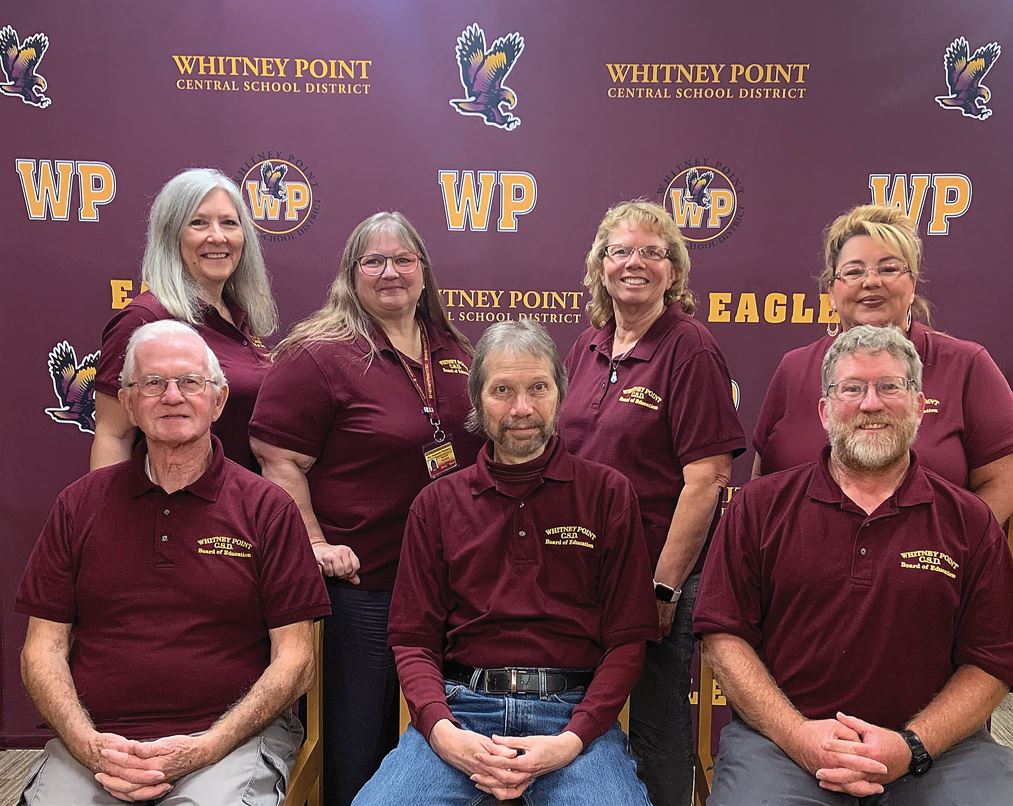 2022 - 2023 Board of Education
Mrs. Stephanie Champney, President
Mrs. Kathleen Driscoll, Vice President
Mr. Brian Jeker
Mr. Eddie Maslin
Ms. Tyanna Moseman
Mr. Thomas Tasber
Dr. Christine Widdall
Public Hearing on changes to the Student Attendance Policy: Monday, April 17th, 6:00 p.m., High School Library
The purpose of this hearing is to review changes to the Student Attendance Policy. Review the proposed policy and provide questions or feedback using this form.
BOE Meeting: Monday, April 17th, 6:00 p.m., High School Library
The purpose of this meeting is for the Board of Education to approve general and annual resolutions.
This will also be broadcast via Zoom. To join the Zoom webinar, click here. If you would like to make a public comment over Zoom, please complete the Google Form by clicking here.
Regular Board Meetings
August 16, 2022
September 13, 2022
October 11, 2022
November 15, 2022
December 13, 2022
January 10, 2023
February 14, 2023
March 14, 2023
April 17, 2023 (This is a Monday)
May 2, 2023 (Budget Hearing) Note: This meeting will be held in the HS Auditorium.
May 16, 2023 (Budget Vote) Note: This meeting will be held at 7 p.m.
June 6, 2023
June 20, 2023
July 11, 2023 (Reorganizational Meeting)

Meetings will be held at 6 p.m. unless otherwise posted
Dates are subject to change, we advise you to confirm.